About Us
All Aboard!
In 2004, Child Care Junction was founded through Boone County Empowerment to address a key community need – quality child care. With extensive community support, the Goldthwaite Garvey Family Resource Center was built, housing Child Care Junction. In July 2007, Child Care Junction became an independent 501c3 non-profit organization. Attesting to Child Care Junction's history of community partnership, the Family Resource Center is also home to two other partnering organizations - Drake Head Start and Beckwith Adult Day Services.
Child Care Junction is licensed to serve 126 children. We are committed to serving all families seeking quality care and education in all of our classrooms ranging from ages 6 weeks to 12 years old.
At Child Care Junction, we believe:
Children are unique and special in their own way.
Children develop and mature at individualized rates.
Children should be allowed to express themselves and recognize their individual differences.
Children learn best through active exploration and interaction with peers, adults, and environments.
Child Care Junction builds on its history of community collaboration to promote a community culture dedicated to early learning and quality care. With broad community support, Child Care Junction achieves the highest standards in accessible and affordable education and quality care for children and families.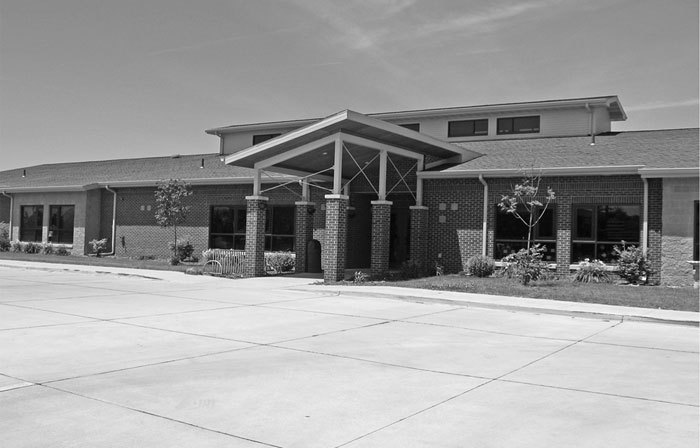 Child Care Junction Building (Photo By : Sue Tolan, Boone News Republican)